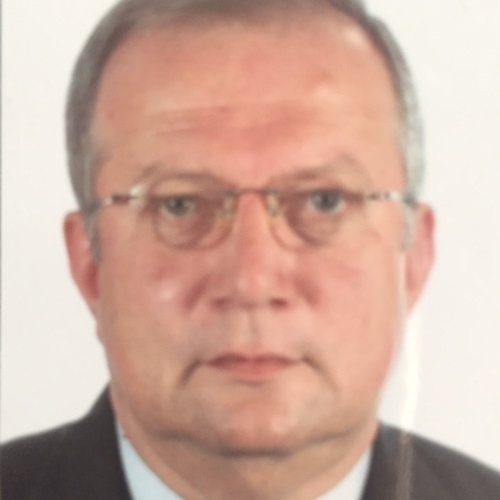 Abdelwadoud Nsouli
Vice President
Date of birth 10/02/1950
Nationality Lebanese
Contact Details:
Email: nsouli@t-net.com.lb , abdelwadoud_nsouli@yahoo.com - Mobile: +9613332777
Address: Lebanon, Beirut, Mouseitbeh, Khalil Khattab street ( Mazraa street), Twins Center Bldg, 1st Floor
P.O.Box:11-2771 1107 2110
PROFESSIONAL EXPERIENCE:
Jul 1998 - Present
Nsouli for Transport and Transit and General Trade (N.T.T.T) Lebanon
Managing Director
Jan 1977 - Present
A.W. Salah Nsouli Est. Lebanon
General Trade, Contracting (Line of Business Below) (Lebanon, Middle East and Africa)
Jan 2005 - Dec 2009
Banca UBAE S.P.A. Roma, Italy
Consultant for Lebanon, Syria, Jordan, Iraq
Jan 1975 - Jun 1975
Savage & Heath (Lebanon) Lebanon
Inter Bank Brokerage Company
Jan 1973 - Jan 1975
FIRST NATIONAL BANK OF CHICAGO S.A.L Lebanon
Customer Coordinator, Credit Department
EDUCATION
Sep 1969 - Feb 1972 American University of Beirut (AUB), B.B.A BusinessAdministration Lebanon
Sep 1961 - Jul 1969 International College (IC), Baccalaureate Economics & Sociology Lebanon
Sep 1955-July 1961 Mission Laique Francaise, elementary
OTHER EXPERIENCE
Apr 1972 - Dec 1973 Barclays Bank, Internship (Foreign Department) London, UK
EXTRACURRICULAR
Sep 2012 - Present Lebanese Italian Business Council, Vice President Lebanon
Feb 2003 - Present Ras El Nabeh Inhabitants Association, President Lebanon
Sep 1997 - Present Syndicate of Household Equipment Traders, President Lebanon
Jun 2010 - Present Lebanese Iraqi Business Council, President Lebanon
Jan 2010 - Present Lebanese Turkish Business Council, General Secretary Lebanon
Feb 2009 - Present Lebanese Ukrainian Business Council, Board Member Lebanon
Feb 2002 - Present Lebanese Dutch Association, Member Lebanon
Jun 2001 - Present Lebanese American Chamber of Commerce (AMCHAM), MemberLebanon
Jan 1998 - Present International Chamber of Commerce (ICC), Member Lebanon
Aug 1977 - Present Chamber of Commerce, Industry, Agriculture of Beirut & MountLebanon, Member Lebanon Apr 1994 - Present Beirut Traders Association, General Secretary and Member Lebanon Mar 1999 - Present Federation of Association of Beirut Families,Board Member and member Lebanon.
A.W. Salah Nsouli (Line of Business)
General Trade, Contracting, Engineering and supply of Turn-Key Projects in different fields of industries, Environmental protection technology, Waste Management Plants, Recycling and Electrical generation and installations, Medical and Hospital Equipment, Telecommunication and information infrastructure Needs of trucks, ambulances, fire trucks, Water Treatment Systems, Agriculture, Slaughter house, Refrigeration and Air cooling Equipment, communication and radar
Major Markets: Lebanon,Iraq, Egypt and GCC.