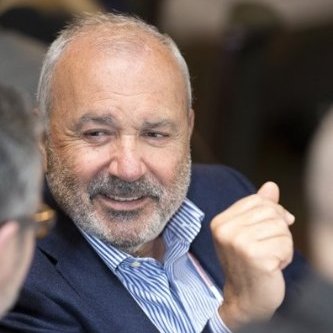 Mr Albert Aoun
President
Born in Lebanon in 1950, Albert Aoun is considered one of Lebanon's successful entrepreneurs. He went to Broummana High School and later earned his Bachelor's of Business Administration degree from the American University of Beirut in 1972. Upon his graduation, Albert joined the Marketing and Sales Department at Middle East Airlines till 1976 after which he left to settle in Saudi Arabia at the beginning of the Lebanese civil war, where he worked in the management of an industrial and contracting group.
In pursuit of a greater vision, he helped to start the Riyadh Exhibitions Company in 1980 which built a program of specialized international trade exhibitions that was the first of its kind in the Arab region. In 1994, he formed with his brothers the International Fairs and Promotions "IFP" in Lebanon. Today, IFP Group embodies more than ten companies based in Lebanon, Saudi Arabia, Qatar, Jordan, Iraq, UAE, and Egypt. Very soon, IFP international trade exhibitions were granted the UFI Certification, which with dedication and keenness made IFP Group to become one of the leading organizers of international business to business trade fairs, events and conferences in the Middle East.
Albert Aoun holds today the position of Chairman of IFP Group and Board Member of all its subsidiary companies. Moreover, Mr. Aoun is a shareholder and Member of the Board of Riyadh Exhibitions Co. Ltd, and is a shareholder and a board member of a number of active Lebanese companies such as ACTEL, a premium telephony services and applications, and YCAR, a real estate development company operating in Beirut and its business suburbs. He was recently elected as Secretary General to the Lebanese Italian Business Council. Mr. Aoun is married and has three daughters.